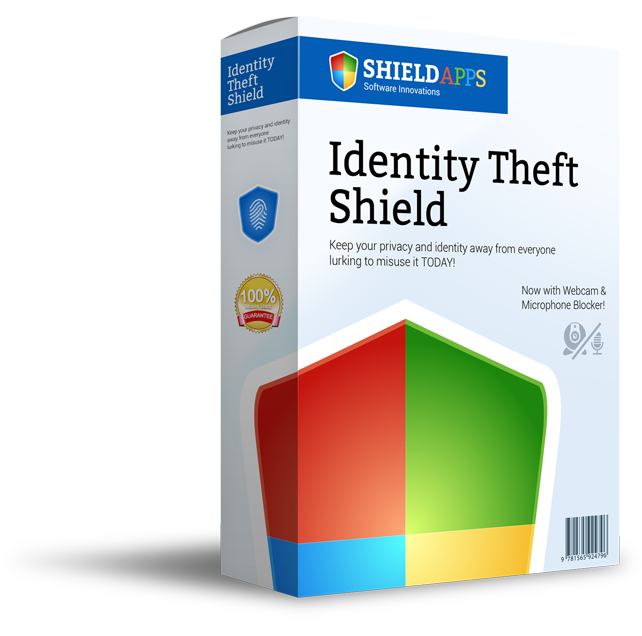 Did you know that 1 in 4 people have experienced identity theft?!
Identity Theft Shield is A MUST product for the modern internet user. The software is designed to protect you from identity theft attempts by various sources. Identity Theft Shield looks for potential privacy hazards, hides your online tracks and keeps your personal information hidden from hackers.
Identity Theft Shield scans for threats that reside-on, or attempt engaging your browsers, emails, personal profiles and local files on your computer, and alerts upon a new detection. Furthermore, sensitive documents that may reside on your hard-drive will be flagged and reported as potentially risky for you to act upon.
Identity Theft Shield blocks your webcam and microphone from external abuse attempts!

Identity Theft Shield has been tested & recommended by experts to protect your digital privacy & locally stored personal information from external/foreign abuse.

Award winning privacy enhancement algorithms.
Professional grade security and privacy engines deployed onto consumer friendly products!
Keep your digital privacy and personal information to yourself
Identity Theft Shield is FREE TO TRY!