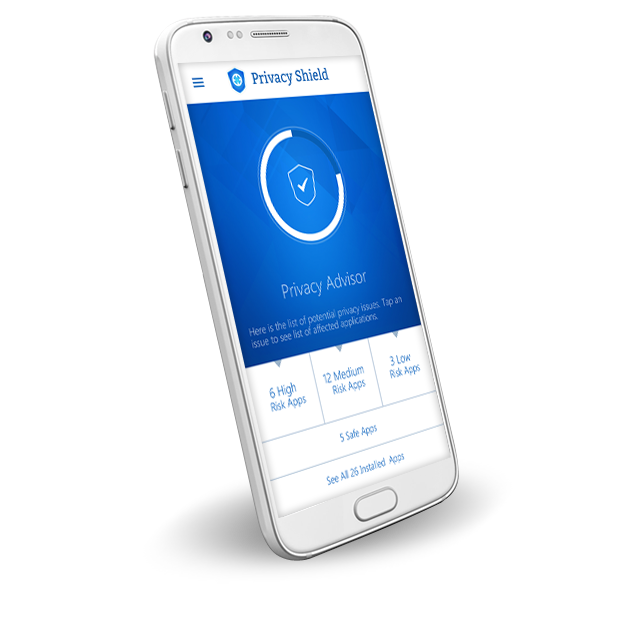 Overview
Mobile Privacy Shield is an application for people on the move. People that store important information on their smartphones and use their devices for banking, shopping, business, and more. Mobile Privacy Shield protects their personal information in a single click.
Mobile Privacy Shield's Privacy Advisor monitors applications permissions, sorting them into three categories by privacy-risk level. Each report is packed with detailed information and a suggested response per case. Mobile Privacy Shield centralizes all permissions allowing you to conveniently review and assess their validity and need. Mobile Privacy Shield also allows you to remove each threat from within the interface.
Mobile Privacy Shield's camera and microphone blockers provide enhanced security from any and all external breach attempts to the phone's audio or visual ports. Beyond the tight security it also gives the user the power to select which ones of the installed applications are allowed to use either camera and microphone.

Mobile Privacy Shield includes automatic updates and upgrades and has low usage toll on the phone, thus keeping it at peak performance in all regards to speed and battery usage.

ESRB

PEGI
Mobile Privacy Shield fulfills
all your privacy needs!
Protecting your privacy was never as easy! Stay safe wherever you are, whatever you do
Mobile Privacy Shield!